Warning: Illegal string offset 'title_position' in /home/decs/public_html/wp-content/themes/videotouch/includes/fields.class.php on line 150

Warning: Cannot assign an empty string to a string offset in /home/decs/public_html/wp-content/themes/videotouch/includes/fields.class.php on line 150

Warning: Illegal string offset 'title_position' in /home/decs/public_html/wp-content/themes/videotouch/includes/fields.class.php on line 154


Warning

: Illegal string offset 'hide_title' in

/home/decs/public_html/wp-content/themes/videotouch/includes/fields.class.php

on line

133 Warning

: Cannot assign an empty string to a string offset in

/home/decs/public_html/wp-content/themes/videotouch/includes/fields.class.php

on line

133 Warning

: Illegal string offset 'hide_title' in

/home/decs/public_html/wp-content/themes/videotouch/includes/fields.class.php

on line

137
Vlad Popa
Warning
: Illegal string offset 'hide_featimg' in
/home/decs/public_html/wp-content/themes/videotouch/includes/fields.class.php
on line
133
Warning
: Cannot assign an empty string to a string offset in
/home/decs/public_html/wp-content/themes/videotouch/includes/fields.class.php
on line
133
Warning
: Illegal string offset 'hide_featimg' in
/home/decs/public_html/wp-content/themes/videotouch/includes/fields.class.php
on line
137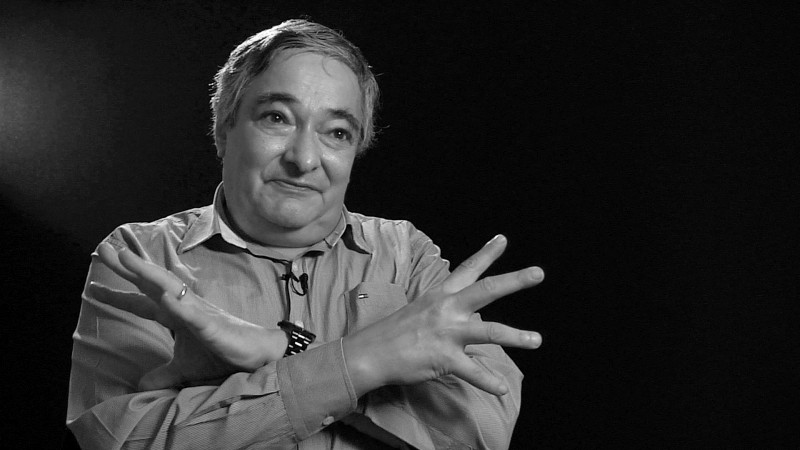 Warning
: Illegal string offset 'title_position' in
/home/decs/public_html/wp-content/themes/videotouch/includes/fields.class.php
on line
150
Warning
: Cannot assign an empty string to a string offset in
/home/decs/public_html/wp-content/themes/videotouch/includes/fields.class.php
on line
150
Warning
: Illegal string offset 'title_position' in
/home/decs/public_html/wp-content/themes/videotouch/includes/fields.class.php
on line
154
Vlad Popa (născut la Timișoara în 1956) a absolvit Facultatea de Fizică a Universității din București în 1980 și anul de specializare în Fizica Nucleară și a Energiilor Înalte în 1981. Dupa stagiul învățământ, și-a început activitatea în Centrul de Astronomie și Științe Spațiale (CASS) în 1983. În 1993 a obținut titlul de Doctor în Fizică la Universitatea din București, cu o teză în domeniul rezonanțelor multi-quark (conducător științific Prof. Călin Besliu).
Din 1993 a devenit membru al Colaborării MACRO (Monopole, Astrophysics and Cosmic Ray Observatory), Laboratoarele Naționale ale INFN de la Gran Sasso, Italia. În același timp, și-a continuat cariera de cercetare în Institutul de Științe Spațiale, unde a obținut titlul de CS1 și în care în prezent ocupa funcția de Secretar Științific.
În perioada 1998 – 2006 a coordonat seria de experimente NOTTE, constând în căutarea posibilului semnal al dezintegrării radiative a neutrinilor în timpul eclipselor totale de Soare. Din anul 2000 este membru al Colaborarii ANTARES ce a construit și în prezent exploatează un telescop submarin de neutrini în Marea Mediterana și din 2006 al colaborării KM3NeT ce urmează să construiască un telescop de neutrini de nouă generație, în trei locații din Mediterana.
Vlad Popa a mai făcut parte din Colaborarea SLIM (Search for Light and Intermediate Monopoles) ce a instalat un detector pasiv la Laboratorul de Raze Cosmice de la Chacaltaya, Bolovia, și este membru al Colaborării MoEDAL, care a instalat și exploatează un detector pasiv pentru particule
exotice la CERN -LHC. Este membru al Consortiului Euclid.
Pe toată durata carierei sale, a publicat un număr mare de articole apărute în reviste ISI și a participat la un număr însemnat de conferințe internaționale sau naționale. A coordonat și coordonează un număr de proiecte derulate sau în derulare în ISS.